THE CUBE OF SPACE & THE LAYERS OF THE ONION
The 3 interior cross-poles are the 3 mother letters.

The 6 faces and the center of the cube are assigned to the seven double letters.

The 12 outer boundary lines represent the 12 elemental letters; the Zodiac.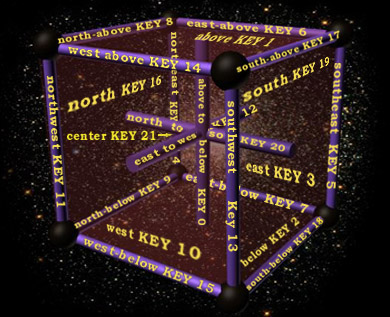 The six faces of the cube are the six days of creation, with the day of rest, the Sabbath, as the central point. Another way of arranging the Sephirot is as nested spheres, as is seen below.

The order of arrangement is according to the Lightning Flash, or Flaming Sword described by the blue line on the small tree above.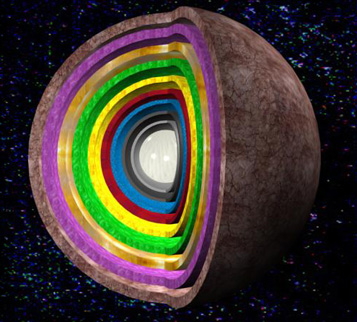 The obvious association is that it looks like an onion. There are deep meanings buried in the image of an onion. The layers remind us of the process of "removing layers" to get closer to the truth - or like the oyster, adding layer after layer of nacre to create the priceless pearl.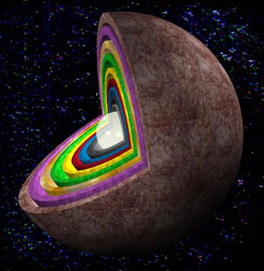 The architect of the first Mishkan, or Temple, in Exodus, was named "Betzalel." He was reknowed for having sacred knowledge of the letters, and of the primal keys of Qabala. His name means "in the shadow of God:" b'tzel is shadow, El is an ancient name for God. But B'tzel also means onion, thus, Onion God. To go even further, we see that betze, a slightly different spelling, means "egg" - Egg God - more nested spheres, this time containing life.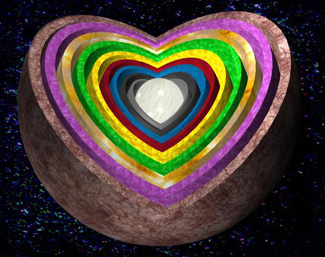 THE SEPHIROT OF LOVE
The Cube of Space is also on the Glyphs page, in the left frame.
Mothers, Doubles, Elementals, and the 32 Acts of Creation